Address by Chairman of the Board of Directors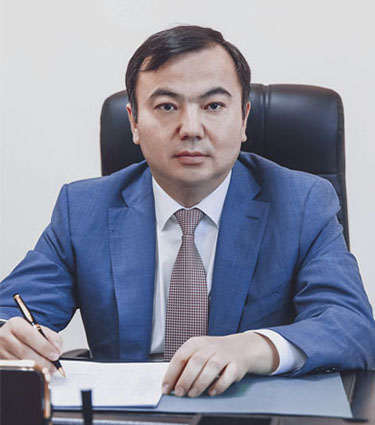 In 2018, the Company demonstrated strong performance in all components of the current Development Strategy for 2017-2026. With an efficient governance system and well-coordinated teamwork, all key strategic indicators have been over-fulfilled
Dear readers, partners and colleagues! I am glad to welcome you on behalf of the Board of Directors of KazAgroFinance JSC!
Technical fit-out is one of the most important aspects of delivering a state policy in the agro-industrial sector. KazAgroFinance JSC is the main operator of the leasing services in the agricultural sector and continues to demonstrate positive results.
As a basic goal, Company's Board of Directors seeks to establish balanced objectives for the Company, meet the expectations of the Sole Shareholder, make strategically important decisions, and to follow up on them.
In order to boost investment prospects, the Company worked vigorously to improve the quality of the portfolio, enhance the risk management system, reduce the corporate expenses and efficiently manage the Company's assets. These efforts have allowed the Company to double the profitability versus 2017.
In 2018, the Company managed to improve customer satisfaction with the leasing services by streamlining business processes, simplifying procedures and application lead time, reducing the amount of required paperwork, expanding and developing the product line, and introducing a customer-oriented approach.
One of the factors for the Company's successful development is relentless work to improve the corporate governance system. In 2018, the Company did some work to improve corporate governance, which made it possible to raise the corporate governance rating to 89.7%. In addition, an independent evaluation ranked KazAgroFinance JSC in the top 15 local largest companies in a transparency rating, which was the result of the Company's efforts to develop transparency and disclosure standards.
Building on the priority areas of its business, in 2019 KazAgroFinance JSC will continue to work on the quality of the loan portfolio, increasing the return on equity and assets, improving the quality of services and the corporate management system.
Daniyar Zhumashov
Chairman of the Board of Directors, KazAgroFinance JSC